If you read our previous posts about the many advantages that come with getting a seller's home inspection, you'll recall that we discussed how popular this is becoming in the real estate industry. For years, sellers just assumed that it was the buyer's task to hire an inspector, and that was that. But more home sellers are starting to realize the benefits that come with getting a home inspection themselves.
Previously, we talked about reducing the surprise repairs that come unexpectedly from the buyer's inspection, the ability to work on your own timeline by hiring them yourselves, as well as the possibility to ask for a higher offer when you've already taken care of the repairs.
If that wasn't enough, we've got more reasons for you to get a home inspection yourself! Continue to follow our blog for more information, tips, and advice on home inspections in Knoxville, and if you need an inspector to come by, simply give us a call today!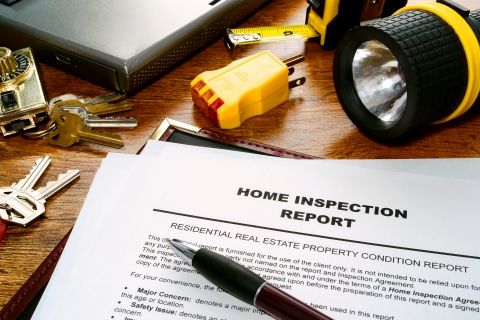 Faster Closing Time
In more than one way, when you have a preliminary seller's home inspection done, you're impressing potential buyers. With the inspection already taken care of, there is less of a chance for a long negotiation process since you've already fixed the necessary repairs! This will let you move on, or move away, without still having the headache of negotiating with the buyers or spending the time and money on things that need to be fixed.
More Potential Buyers
By taking the inspection matters into your own hands, you're showing buyers that you mean business and are ready to make a deal. This will bring in more interest to the home that you're trying to sell, which means you'll be selling your home sooner than you could have ever expected.
Deal Breakers
By having the inspection done on your own time, you can fix the deal breakers instead of having the buyer pull out of the deal at the last minute. Some of these include:
Mold

Water Damage

Roof Damage

Foundation Problems

Old Plumbing
Taking care of these repairs will also help you enhance the overall look and appeal of the home so that you awe the potential buyers as soon as soon as they walk in the door.
Marketing Piece
The final benefit, although there are still more, that we'll provide in order to encourage you to get a seller's home inspection, is that when you're able to show an objective report that proves that your property is in great shape. With this impartial report, you gain a marketing piece that will help you in the home selling process.
1st Choice Home Inspections
There you have it! Now you know just how beneficial a home seller's inspection truly is. To learn more, visit this page. If you need a home inspection in the near future, whether it be for real estate, or for your own peace of mind, then don't hesitate to contact us now. Our home inspectors are experienced, trained, and devoted to their work so you know you're getting the best home inspection services in Knoxville and Nashville. We look forward to hearing from you!